The following measures have been adopted for MIRCAST Study in relation with the SARS-CoV2 Pandemic:
Case Report Form Screening/Risk Factors has been updated and will capture the following information regarding the SARS-CoV2 (Covid19) Pandemic (see image below)


Patient tested positive on SARS-CoV2? (yes/no)

If yes, was surgery delayed due to positive testing? (yes/no)

Was surgery delayed due to SARS-CoV2 pandemia? (yes/no)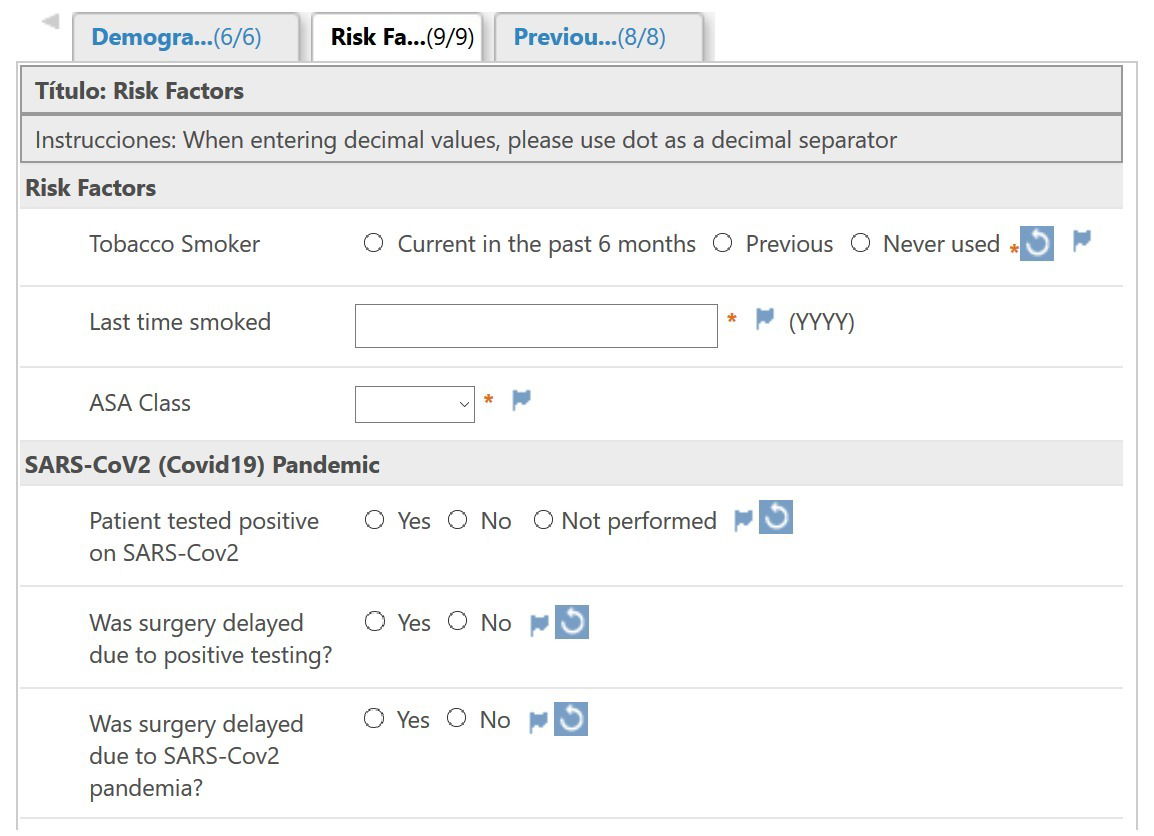 Quality of life Questionnaires can be performed remotely (mail/phone) for the 3 month & 12 month follow-up visit.
Close monitoring to patient recruitment numbers.
Close monitoring of the Screening log.